The quality of life at work (QLW)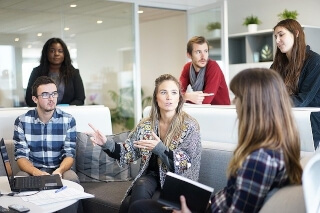 En décidant de proposer une technique relaxante à vos collaborateurs, vous agissez pour leur bien-être au travail.
Je vous propose une méthode pour une meilleure qualité de vie au travail (QVT) par son action anti-stress, par une prise en charge des troubles musculo-squelettiques (raideur dorsale, tensions) en lien avec le poste de travail.
Adaptée à tout public et à tout âge, une séance d'approche peut aisément s'intégrer dans votre organisation (pause café, déjeuner)
Votre projet peut s´inscrire dans le cadre de l'accord QVT en partenariat avec les membres du comité social et économique (CSE)
Je me déplace avec 2 tabourets, dans toutes les structures professionnelles et je m'adapte à tous les types d'organisations et aux besoins de chacun.